Miani - Su Di Noi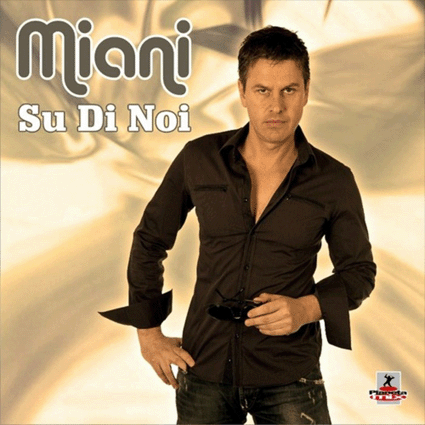 Giovanni Miani has covered "Su Di Noi" and I must admit this release sounds pretty good, all done in Italo Dance style. We all known Miani has a bad reputation but thank God this release isn't that bad. This cover of Su Di Noi features remixes of: DJ Hyo, Freddy and Dance Rockers.

After I saw the playlist I immediately had a positive thought about this cover. I started with the DJ Hyo Radio Edit version first. It starts right away with the vocals the melody of the vocal sounds good and catchy, a true Italo Dance track. The synth melody is similar to the vocals, I wish DJ Hyo could at least try to compose a better synth melody instead of playing the vocal melody on a synthesizer and use that one instead.

The Freddy version sounds much softer compared to the DJ Hyo version. The intro is way too long and boring, after the intro the main synth melody starts. The main melody of this version is similar to the vocal melody.

I liked the Dance Rockers version the most, it seems like Dance Rockers know how to turn something boring in something interesting. This version is an extended version, I don't mind to listen to an extended version as long it sound good. Believe me, it does sound good. The track starts with a short intro and followed by the popular "fat bass line" which extends this song. What a sound, this is everything an Italo Dance song needs! After this the main vocal starts, the vocals are announced by a simple guitar chord. I don't have to explain how that sounds like because simple words cannot describe it! The main synth melody is similar to the vocal melody, but at least it sounds good in this version.

The fact Planeta Mix Spain publishes good Italo Dance is 100% true. This release proofs it. A couple days ago I reviewed an another release which was published by Planeta Mix Spain and now I'm doing it again! Way to go Planeta!

As you can see in my opinion the DJ Hyo and the Freddy versions aren't that good compared to the Dance Rockers version. One thing is for sure, I will have the Dance Rockers version on my Ipod for a LONG time! If the Dance Rockers version was the only song available on this release I would have given it a 10/10 stars because of the other versions I'm going to give it a 7/10 stars.
Label:
Planeta Mix Spain
Catalog Number:
100269-85
Made In:
Spain
Release Date:
2011
Genre:
Italo Dance
Tracklist:
01. Miani - Su Do Noi (DJ Hyo Radio Edit)
02. Miani - Su Do Noi (Freddy Remix)
03. Miani - Su Do Noi (Dance Rockers Trip RMX)
04. Miani - Su Do Noi (DJ Hyo Extended Remix)
Reviewed by:
Italo Dance FM on 7 May, 2011
Rating: